CMather Web Development
CMather Web Development offers IT consulting. Including Web Design, Hosting, Domain Name Registration, Website Maintenance, IT Consulting and Cyber Security, CMather offers a wide variety of services to assist in building, developing, and promoting a thriving Internet business.
Understanding how competitive the online marketplace is today, we provide innovative, professional solutions designed to serve your unique needs. Equally important, we appreciate that in this day and age it is crucial that we make our various products and services available to you at affordable prices. Request a FREE Call Back 1300 628 437 (Australia).
Strengthening your online presence
The Internet is evolving! How are you going to change?
Free Consultation
Customised web design strategies will allow your website to succeed in a competitive industry.
Explore Our Comprehensive Solutions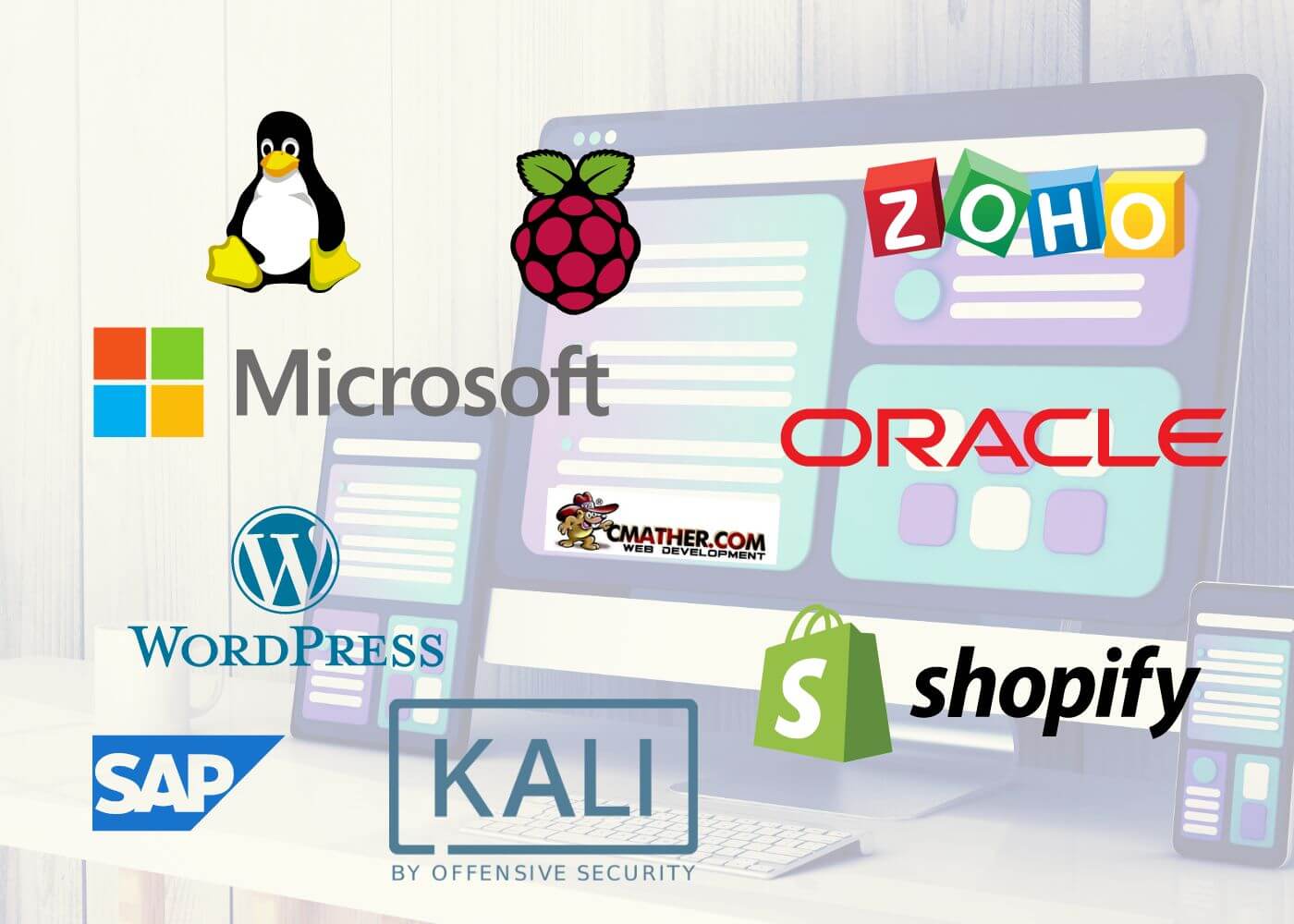 We consult, use and provide support for the following software applications.
From content management platforms such as WordPress to eCommerce, ERP, and CRM suites we can provide implementation, project management, support and development services.
Streamline your productivity: Harness the power of business applications to simplify your workflow.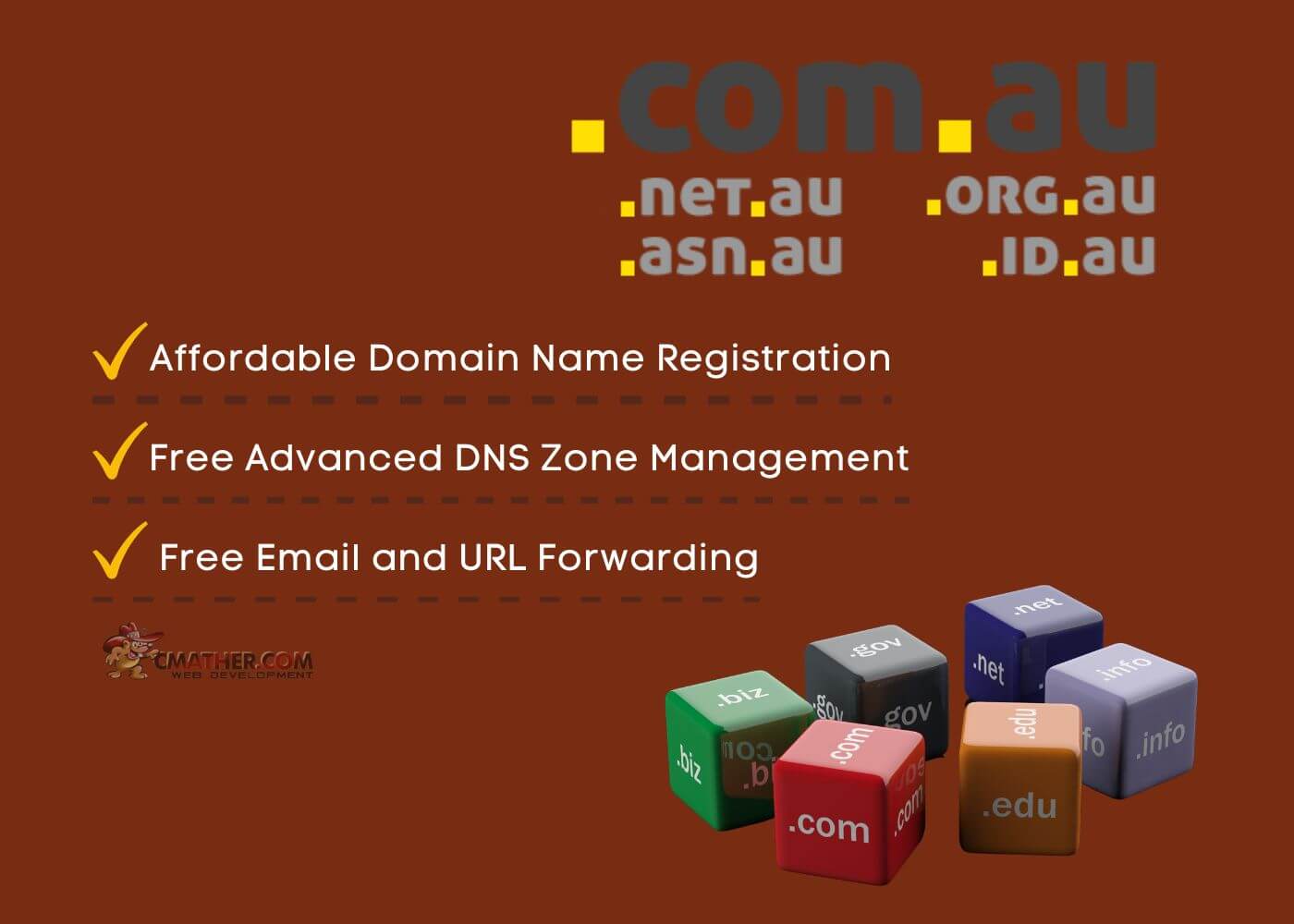 Buy, Renew and Maintain Domain Names
Domain names connect your business to the world.
Domain Name Management
Visit the CMather Domain Management Centre to register, renew, transfer and manage your accounts. We offer FREE Advanced DNS, Zone Manager, Email and URL Forwarding.
Appealing Design and Local SEO Optimisation
CMather Web Development consultants lead the field in optimisation, search engine marketing and search rankings. We specialise in demolishing your competition. Increase search engine rankings with Local SEO Optimisation
Generate Local Organic and Natural Web Traffic From Google, Bing, Amazon, Facebook, Youtube and other Top Search Engines.
Optimised for Small Business
Rapid deployment of business sites for dentists, doctors, tradies and small business owners. Quick and affordable website solutions with No monthly fees and free business email accounts. A website that responds to your customers with no middleman and constant support and guidance.
Shopify eCommerce
Trusted by over 200,000 companies, sell online with Shopify. Hire an Australian Shopify developer to set up your eCommerce store. We can create a customised storefront, payments and shipping to help you sell. Fixed fee Shopify Setups: $795.00 AUD (inc GST). Shopify - Learn More
Web Hosting Plans
To remain competitive, you need a site that loads quickly and is reliably. A competent web hosting solution lets your customers know that you're available around the clock to meet their needs. Contact our team to setup a web hosting account with us. We can even handle the transfer, migrate your data and install and deploy your website.
Business
$285
Yearly (inc GST)
Get Started
Storage 75 GB<
Data Bandwidth 200 GB
Addon Domains 10
Australian IP Addresses
Enterprise
$395
Yearly (inc GST)
Get Started
Storage 125 GB
Data Bandwidth Unlimited
Addon Domains 20
Australian IP Addresses
Starter
$195
Yearly (inc GST)
Get Started
Storage15 GB
Data Bandwidth 25 GB
Addon Domains 2
Australian IP Addresses
About Us
"Located in Bendigo – Central Goldfields Victoria"
---
Since early 2000 CMather Web Development and the team at Bendigo Web Hosting have created a global web hosting portal that now caters to thousands of clients, offering affordable website design, hosting, marketing and unbeatable customer support. CMather Web Development provides a comprehensive range of products and services to assist business owners in creating and maintaining a thriving Internet business.
Located in Bendigo – Central Goldfields of Victoria, we strive to deliver high-quality Internet and Consultancy services. With our talented and diverse team, we keep up to date on cutting-edge technologies, finding innovative solutions to meet the changing needs of our clients. We support our customers by providing outstanding customer service. Our mission is to provide reliable, affordable, stress-free service and unique, dynamic, user-friendly products to every client.
For that reason, we are committed to approaching every project with integrity, client-focused communication and innovative solutions. We promise to put our creativity, expertise and cutting-edge technology to work for you, building, maintaining and marketing a website in line with your values, your vision and your unique business needs.
Question: If someone is trying to lookup your business on the Internet, will they find you? Or are you STILL without a WEBSITE?